"And though she be but little, she is fierce." -Shakespeare on woman (Midsummer Night Dream)
With Lipstick Under my Burkha doing successful rounds in the Indian cinema, after being involved in a series of controversies, with the Central Board of Film Certification it was quite unclear what was behind the decision.
To say that the movie is too lady oriented and justifying their refusal of certification came as a huge blow to all those feminists waiting to see four women explore their lives. The controversies raised questioned the purpose of refusal, leading to it finally being released- censored and certified 'A'.
In spite of the backlashes, I found that I completely agreed with the decision of CBFC. Because-
Why in the world should we women want freedom?
Why do we need to find a job?
Or why do we need to explore?
After all, we are not strong enough, the sole purpose of our life is to get married and to take care of our household. The outer world is for males not for us females.
A Woman Beyond Alphabets



It is our duty to follow the rules set by the males of the society. Be it beauty, education or gender roles, these rules apply for all and should be followed by all. To make things easier, I have compiled a list of obligations narrated to us by our very own quintessential society.
A For Alcohol



"Alcohol is not for girls, leave it for boys"
It does not harm a man but can cause deadly health hazards to a woman.
B For Bra Strap



"Your bra strap is visible cover it."
Caution: The visibility of bra strap puts your life at question. Whether you belong to a good family at all or you must not have been a good character. The bra strap decides your personality.
C For Career



"Why do you want to get a job, your husband is working and earns well. You don't need to be self-dependent and have a life of your own."
D For Dieting



"You should start dieting, you need to be maintained, in short PERFECT"
I mean it's said no one is perfect but you still have to be otherwise you will not get a good guy or worse not get married.
E For Education



"Education is important but a point will come when you have to leave it all behind and take care of household so also learn cooking, sewing etc."
F For Fairness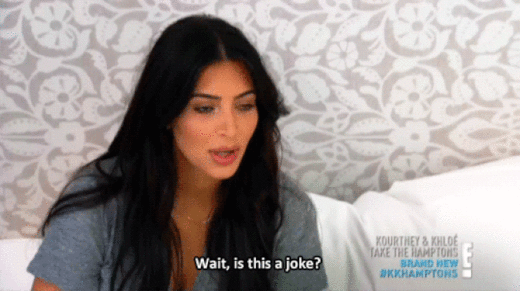 "Use fair and lovely and I will also give you some home remedies that will help you lighten your skin tone"
The only quality that a girl needs to be successful in life is fair skin.
G For Gendered Childhood



"Girls should play with dolls not cars or robots."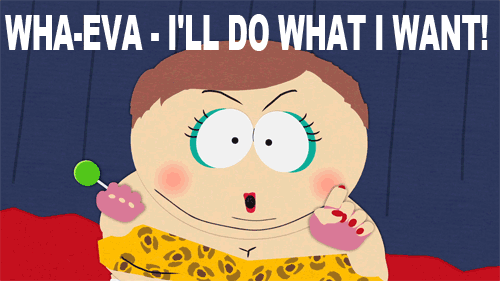 A young girl cannot play with cars or swords but only dolls or kitchen sets as when they grow up they need to take up those roles only.
H For Husband



"An ideal married woman asks or takes permission from her husband before taking any action"
Because she is perfectly incapable of taking right decisions even for herself.
I For

Ignore



"You should ignore eve teasing, why are you blaming them, they always do something's like this"
It's you who have to take care to how you are, why to blame the boys. It's in their nature to participate in criminal activities.
J For Jeans



"Be careful when you wear jeans, they should not be skin fit and most importantly jeans are not to be worn when you meet the family of your possible husband."
Caution 2: Your wearing of jeans certifies that you are too modern, stay up late and party. Hence not suitable for marriage.
K For Khushkhabri (good news)



Because getting married to a complete stranger is just the start. Now hurry and give us the good news .
L For Loud Make Up



"Loud makeup means not decent"
Caution 3: Loud makeup does not suit good girls, it looks fake and describes how your character may be.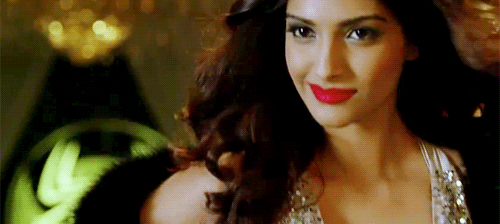 M For Marriage



The sole purpose of our life is to get married. So start the preparation as soon as you are born, otherwise, it will be too late.
N for no male friends
"Why so many male friends and why are you continuously talking to them? Who was the guy that dropped you home?"
Having male friends reduces our possibility of marriage, it's the sole purpose of our lives.
O For Opinion



"First of all, your opinion does not matter, as they are not going to be helpful. And you need not enter the topics that do not affect you."
P For Periods



"You are on your period stay out of the kitchen, the temple and do not touch anything"
Caution 4: Touching things or entering the holy spaces of a house at this time will make them dirty and unusable.
Q For Question



You don't have any right to question these norms as this is our ultimate fate and refusing to follow it is the ultimate wrong.
R For Round Roti (Chapatti)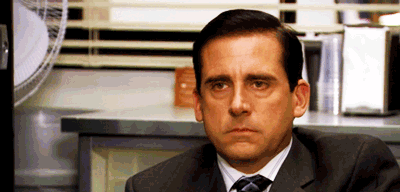 Your chapatti should be round if it is not your whole family is at fault. Your destiny screams YOU HAVE TO MAKE ROUND ROTIS.
S For Sexuality



Our sexuality is scary so must be repressed, otherwise, it will take the form of a contagious disease that will ruin the hard work done to develop the nation.
T For Time



"Do not stay out after 7. it gets dark and unsafe. You may never know what may happen." Time is an important factor for us females. Once gone it never comes back only for us.
A male is entitled to do whatever he wants, at whatever age and time. Time listens to them but us nope! We have no hope with it.
U For Unmarried



Age is just a number only for a man but for a woman, it decides her future.
If by chance you choose to remain unmarried we must be ready to hear " how are you going to spend the rest of your life or who is going to take care of you."
V For Virginity



Your virginity reflects not only your but also your family's honor, it is a matter of all to know your character and personal life.
W For Waxing



"Your hairs are visible and it does not look good. Get it done before you wear your dress."
X For X Chromosome



"You should eat this and that to get a boy, he will be our future investment."
Hello there! If we must inform you, you are asking us (girls), to do all sorts of activities to get a boy not a girl.
Y For Your Surname



"You are our daughter but you do not belong to our family. Our surname is temporary, you will get a new surname-the one which is permanent when you get married."
Yep so true! We belong to a family of strangers who we don't know anything about. So what if we don't want to change it, we have to change it anyway. We apparently have no right over our surname.
Z For Zimmedari (Responsibility)



It's evident that at the end of all it's your brother who's going to take the responsibility of your parents. You belong to your husband's family now, consequently all your responsibilities lie there.
Hence, if we follow all these golden rules, we become socially accepted in our society.
Yet there are item songs with actresses performing in minimal clothes which are accepted in the name of entertainment. Then you want a well-educated job doing girl, a girl who is modern, one who follows your lifestyles.
Yet there are innumerable women like Sushmita Sen, Priyanka Chopra, P.T. Usha, Mary Kom and even homemakers who have broken these golden rules. They have come out of those shackles that had killed thousands of dreams and futures. So why not us?
I believe that there is a rebel in all of us which is repressed, take it out and fight. Fight for freedom, fight for equality and never ever give in to these so called golden rules that are supposed to make an ideal society.
So, to all the wonderful women out there,
BE BOLD, BE BEAUTIFUL, BE YOU!