Unity in diversity: a term that we associate with India for its rich culture and heritage. Be it anything from mouth smacking food, arts to architecture, everything adds to form a cultural treat for your senses. This space is a roller coaster ride with a blend of its varied culture and scenic beauty that forms a list called Unbelievable places in India.
If you think you know everything about this land of mystic and mysterious, you need brush your knowledge up. It's not just a land of snake charmers, yoga or religion. But is also full of spooky, beautiful, mysterious and unbelievable places. After all, it's called Incredible India for nothing.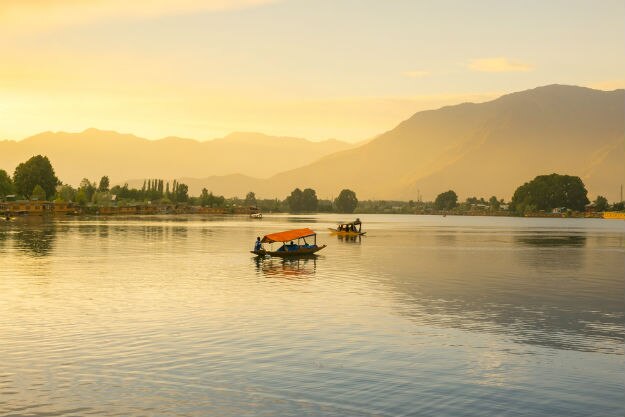 You may be curious as to why I say so? Well! Just look at these spell binding wonders of this wonderland and I am sure soon these places will be added to your to-visit list.
MAJULI ISLAND, ASSAM

First in the list, this land of the largest deltaic island formed by the mighty Brahmaputra river. The island displays an ethereal and unparalleled scenic beauty with its pink sunsets, rice fields, ponds and the beautiful blossoms. Serenity and peace at its best.
LOKTAK LAKE, MANIPUR
A birders paradise, Loktak Lake in Manipur is the only floating lake in the world. What's strange here is the perfectly circular large masses of vegetation called PHUMDIS that floats on the surface. Some of these phumdis are so large that resorts are built on them. The presence of Keibul Lamjao national park makes it more special as it's the home of Manipuri brow-antlered deer, Sangai.
HANGING PILLAR, ANDHRA PRADESH
One of the most Unbelievable Places in India, this temple in Lepakshi, Andhra Pradesh is devoted to Lord Shiva. Known for its architecture, it has 70 pillars out of which one is hanging midair. People often pass object under this pillar for prosperity.
THE MINI DESERT, KARNATAKA
On the banks of river Kaveri in Chamarajanagar district of Karnataka, lies a village buries in the sand. Strange but it does have a story. If locals are to be believed this place was cursed by a widowed devotee of lord Shiva turning it into a desert where the river forms a deadly whirlpool.
LEVITATING STONE, MAHARASHTRA
The Hazrat Qaman Ali Durgah shrine has this special yet strange rock that weighs around 70 kg. This heavy stone can be lifted. Yes, it's true, what you need is 11 forefingers touching it and call the name of the saint. What happens next is no less than magic the stone starts to hang in the air, without any support.
KARNI MATA TEMPLE, DESHNOK

Essentially a temple in Rajasthan, this holy land is the home of more than 20,000 rats who are worshipped. These rats are considered auspicious and their presence is celebrated.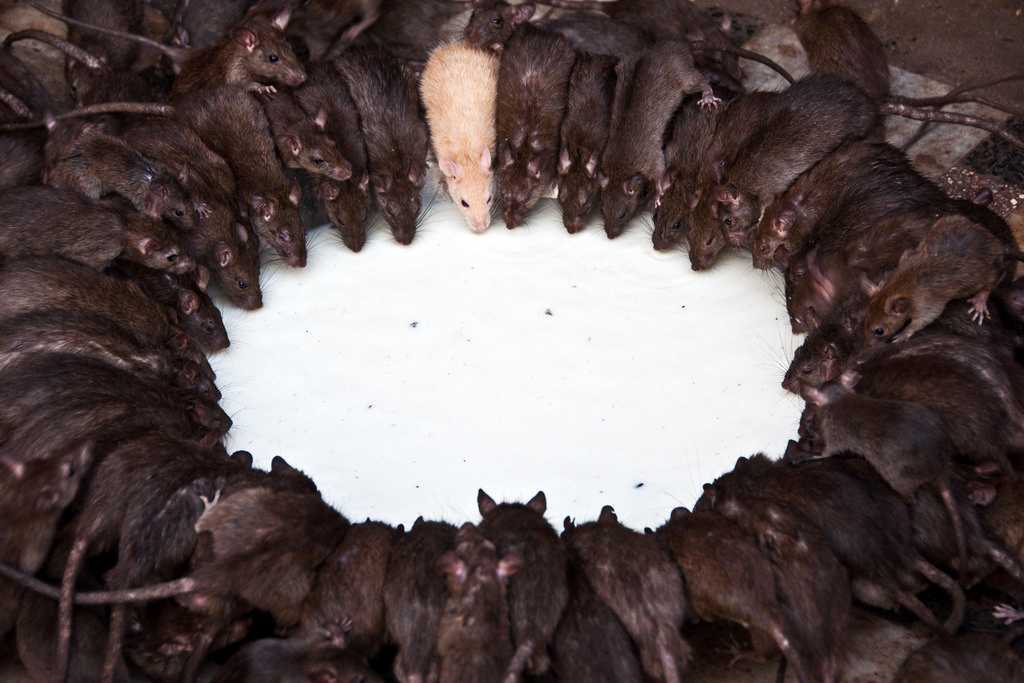 SHANI SHIGNAPUR, MAHARASHTRA
No doors and no locks. Imagine that? This place has a zero crime rate as it is believed that those who commit crimes on this land would be punished by Lord Shani.
THE GRAVITY DEFYING PALACE, UTTAR PRADESH
Bara Imambra in Lucknow, Uttar Pradesh is known for its architecture that is a blend of Arabic and European designs. However, this palace marks a place in Unbelievable Places in India with its 3 stories high building which is not supported by any pillars.
MAGNETIC HILL OF LEH, LADAKH

Itself a beauty, Leh and Ladakh hold this strange phenomenon of a magnetic hill. Situated on about 11000 feet above sea level on the way to Leh, this hill is a mystery. Cars are pulled upon their own accord without ignition. But in reality, it's just an optical illusion.
ROOPKUND LAKE, UTTARAKHAND

Also known as the mystery lake, situated 16500 feet above the sea level, this lake has a remote and a dangerous location. But what makes it spooky is what lies beneath the frozen lake. Its innumerable skeletons which date back to 9th century. Local legends believe it to be the remains of the king from Kannauj, his wife and serpents who died in a hailstorm.
SHRINE OF BULLET RAJA, RAJASTHAN

Strange but true, there exists a shrine of a bike that supposedly protects the traveler. The story goes that it belonged to a man named Om Singh Rathore who died on this very spot on his bike. Since then even if the bikes fuel is burnt out and parked elsewhere, it returns.
VISA GOD, HYDERABAD

It is actually a Balaji temple, but with a twist. He gets the visas approved. Anyone in need of a visa prays before him. But the shocks come that soon they get it.
NOHKALIKAI FALLS, CHERRAPUNJI

The wettest place on earth is definitely the part of Unbelievable places in India. The name of the waterfall means JUMP OF KA LIKAI in Khasi. This tallest plunging waterfall has a tragic story of Ka Likai who had a daughter. Likai's second husband jealous of the love between the mother and daughter kills the daughter, cooks her and feed it to his wife who returns after endlessly searching for her child. Soon she finds her daughter's fingers and commits suicide.
LIVING ROOTS BRIDGE, MEGHALAYA

The slopes of Jaintia and Khasi hills is a home of unusual formation of rubber trees to form living bridges. To do this the locals train the roots using betel nut trunks in a particular direction. Presenting a bewildering sight, these bridges are up to 500 years old.
BHANGARH FORT, RAJASTHAN
A special mention in the list is the freaky and most haunted place in India, Bhangarh Fort. This place is so haunted that none is allowed to enter after sunset and before sunrise. Locals believe that the fort was cursed by a witch who wanted to marry the princess residing in the palace.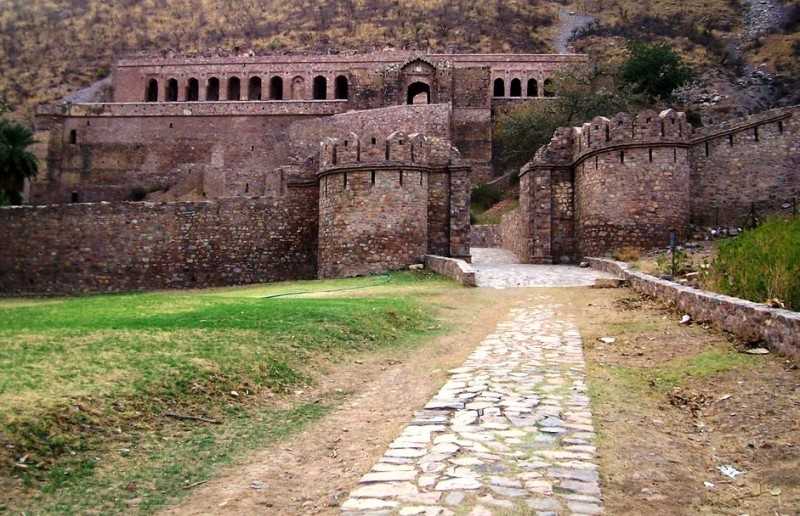 The list of Unbelievable places in India will forever be incomplete because places remain unraveled. However, one thing will forever remain, that each of these places is living within themselves. One can never be exhausted by visiting them. So people mark all of them for your next visit to this land of surprises.