Well, on the end of the seasons, every club's transfer windows are open and all clubs are ready to bid in for the transfer. This year, the prayers have been answered. The rumors that haunted around in the year 2018 aren't rumors anymore, the biggest signing by the best clubs is done. Football is the most-watched sport in the world offers a lot of excitement in the beginning of the season itself.  The transfer window entices people to know about who's going where. Here is the list of top transfers around the world:
1.Eden Hazard
The Chelsea's super left-winger , Eden Hazard has finally been transferred to his dream club, REAL MADRID F.C. The deal got away at the fee of 100M euro. Hazard has debut in Real Madrid in the international champion's cup 2019. Real Madrid F.C. has high hopes for him to give them a step on to becoming the champions again. Hazard is a promising character and is feeling confident with the team. Are you excited to watch him play?
2.Antonie Griezmann
The Athletico Madrid's popular striker with the fastest legs in the club has been transferred to F.C. Barcelona. The rumors were riled up in the year 2018 and the deal has been finally agreed at 120M euro. Barcelona has a really astonishing squad now with Messi, Suarez and Griezmann. La-liga clashes can't be better than this. It will nerve-wracking to watch the El-Classico this time.
3.João Félix
Benfica's young striker has been transferred to Athletico Madrid with the transfer fee 126m Euors. This striker has given Benfica some amazing nerve-wracking goals which enticed ATM to sign him up. The deal has been agreed.
4.Matthijs de Ligt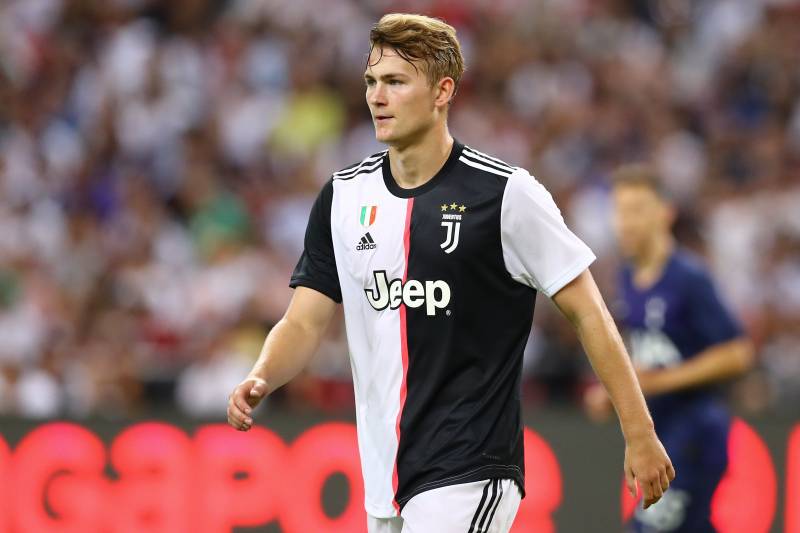 The famous Ajax's centre-back who showed no mercy in the champions league has been transferred to Juventus F.C. Ronaldo against De light told him to join Juve funnily. That news turned into rumors and now the rumor is the truth.
The deal has been agreed with the fee of 75M euros.
5.Frenkie de Jong
A yet another Central Midfielder which caught the eyes of F.C. Barcelona in the Champions league. With an amazing performance, the midfielder has been agreed to be transferred to F.C. Barcelona at the fee of 85 M Euros.