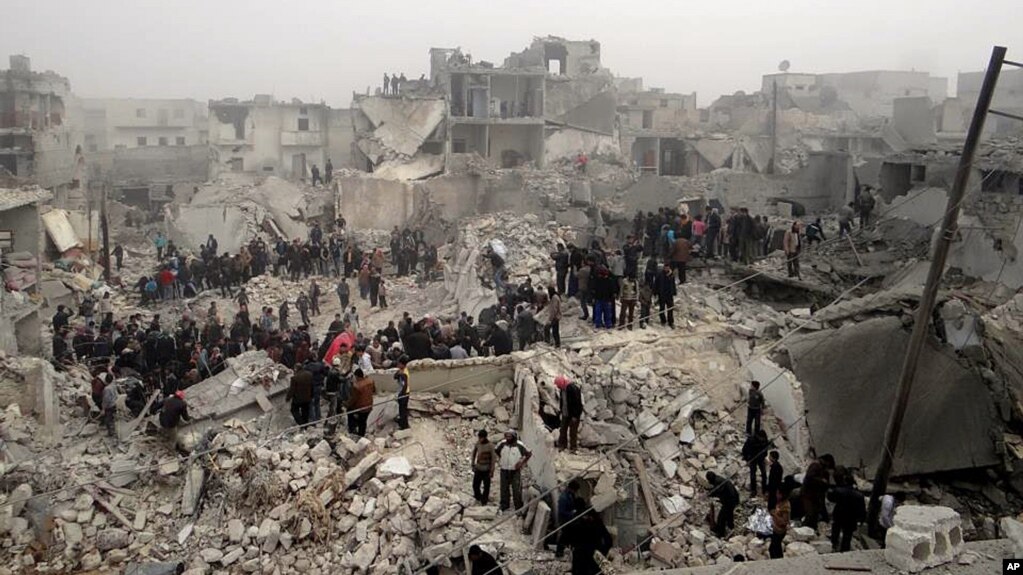 On March 15, the Syrian civil war will enter its eighth year.
Meanwhile, more than 465,000 Syrians have been killed in the fighting, over a million injured, and over 12 million – half the country's prewar population – have been displaced from their homes.
Presenting to you the story of conflicts in Syria- The Land Once Cherished, explained from the beginning:
What caused the uprising?
While lack of freedoms and economic woes drove resentment of the Syrian government, the harsh crackdown on protesters inflamed public anger.
Arab Spring: In 2011, successful uprisings – that became known as the Arab Spring – toppled Tunisia's and Egypt's presidents. This gave hope to Syrian pro-democracy activists.

That March, peaceful protests erupted in Syria as well, after 15 boys were detained and tortured for writing graffiti in support of the Arab Spring. One of the boys, a 13-year-old, was killed after having been brutally tortured.

The Syrian government, led by President Bashar al-Assad, responded to the protests by killing hundreds of demonstrators and imprisoning many more.

Mostly non-sectarian protests were held in 2011, the armed conflict surfaced starker sectarian divisions. Most people in Syria are the Sunni Muslims, but the security of Syria has long been dominated by members of the Alawi sect, of which Assad is a member.

A military crackdown in 1982 was ordered by Bashar's father on the Muslim Brotherhood in Hama, killing tens of thousands of people and flattening much of the city.

It has been said that the global warming has also played a major role in sparking the 2011 uprising, 2007-10 saw the worse droughts in Syria due to which almost 1.5 million citizens were forced to migrate from the countryside are into the cities, exacerbating poverty and social unrest.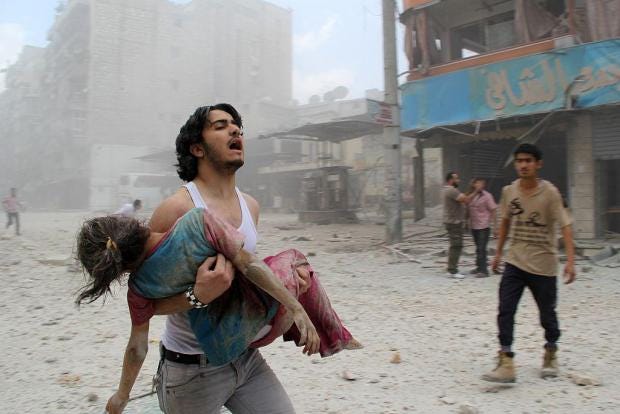 US and Russia
The Assad government backed by Russia was actively opposed by the US government, but the US has not involved itself as deeply. 
Chemical red line: Former US President Barack Obama had warned that the use of chemical weapons in Syria was a "red line" that would prompt military intervention.

April 2017 saw the US carrying its first direct military attack against Assad's forces, launching 59 Tomahawk cruise missiles at a Syrian air force base from which US officials believe a chemical attack on Khan Sheikhoun had been launched.

CIA training: A covert programme by CIA was launched in 2013 to arm, fund and train rebel groups opposing Assad, but the programme was later shut down after it was discovered that only 60 fighters were trained by the CIA at a spent of whopping $500m.
Russia's campaign: A bombing campaign by Russia was launched in September 2015, against what it referred to as "terrorist groups" in Syria, which included ISIL as well as anti-Assad rebel groups backed by the USA.

At the UN Security Council, Russia and China have repeatedly vetoed Western-backed resolutions on Syria.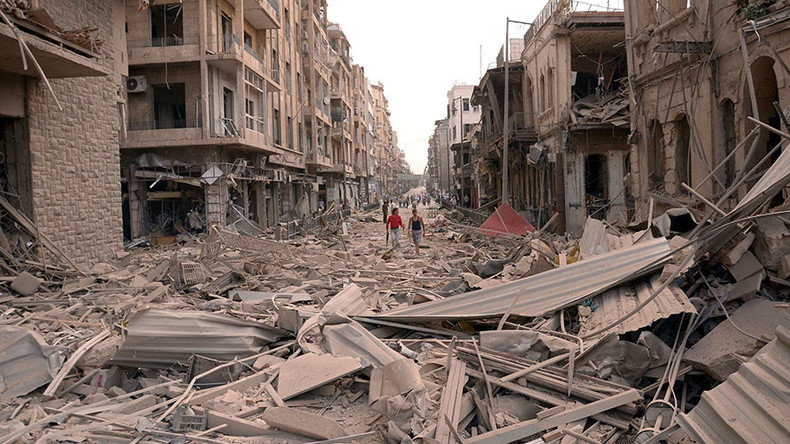 Peace talks
The Syrian government and the opposition are regularly tied up in peace talks and discussions in order to achieve a military ceasefire and political transition in Syria, but the main sticking point has been the fate of Assad.
Geneva: The first round of UN-facilitated talks between the Syrian government and opposition delegates took place in Geneva, Switzerland in June 2012. 

The latest round of talks in December 2017 failed amid a tit-for-tat between the Syrian government and opposition delegates over statements about the future role of Assad in a transitional government.

In 2014 Staffan de Mistura replaced Kofi Annan as the UN special envoy for Syria.

Astana: In May 2017, Russia, Iran, and Turkey called for the setup of four de-escalation zones in Syria, over which Syrian and Russian fighter jets were not expected to fly.
Sochi:  Talks were held over the future of Syria in the Black Sea city of Sochi by Russia in early January 2018, but the opposition bloc boycotted the conference, claiming it was an attempt to undercut the UN effort to broker a deal.
Rebel groups
The whole timeline has witnessed the addition of many new rebel groups fighting in Syria and has frequently fought one another.
In 2011 a loose venture of armed forces was formed called The Free Syrian Army (SFA) by defectors from the Syrian army and civilians backed by the United States, Turkey, and several Gulf countries. 

The Syrian army registered its biggest victory against the rebels in December 2015 when it recaptured the strategic city of Aleppo. Limited areas in northwestern Syria are since then controlled by the FSA. Since January 2018 it has been fighting with Turkey to capture Afrin from Kurdish fighters seeking self-rule.

In 2013 ISIL emerged in Northern and Eastern Syria and overrun large portions of Iraq. The brutal executions and energetic use of social media to recruit fighters from around the world brought the group a notorious image internationally.

There are several groups now fighting in Syria, some of them are Jabhat Fateh al-Sham, Iran-backed Hezbollah, and the Syrian Democratic Forces (SDF) dominated by the Kurdish People's Protection Units (YPG).
The situation today
Fighting in Syria continues on two main fronts:
Eastern Ghouta: In February 2018, Syrian government forces backed by Russian warplanes escalated bombing of Eastern Ghouta, resulting in hundreds of civilians deaths.

Eastern Ghouta has been under siege since 2013 and is the last remaining rebel stronghold near the capital, Damascus.

Afrin: Turkey and the Free Syrian Army (FSA) began in January 2018 a military operation against the YPG in northwestern Syria, near Afrin. Pro-government forces have also joined the fight.

On February 24, the UN passed a resolution calling for a 30-day ceasefire across Syria but exempted military operations against "terrorist" groups.