Turning a new leaf in the book of reforms, Narendra Modi reshuffled its cabinet with the message of perform or perish. With an agenda of good governance BJP expanded the Union Council of Ministers. Bringing the third reshuffle since 2014, this event included the introduction and oath ceremony of the new members.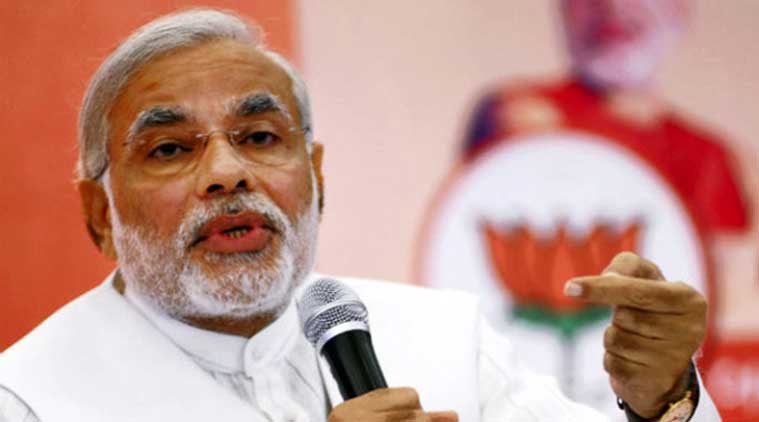 If you don't know the details of this reshuffle. Worry not! We answer all the questions here.
What were the changes in this reshuffle?

To understand the event, the first and foremost thing we need to know are the changes. This reshuffle induced nine new faces in Modi's NDA led government.
These new faces include Hardeep Singh Puri, Virendra Kumar, Shiv Pratap Shukla, Gajendra Singh Shekhawat, Raj Kumar Singh, Satya Pal Singh, Ashvini Kumar Chowbey, Ananth Kumar Hegde, and Alphons Kannanthanan. All of these new Ministers have been given important sections in the Ministries of State.
Another important highlight was the induction of four Ministers into the cabinet namely Mukhtar Abbas Naqvi, Dharmendra Pradhan, Piyush Goyal and Nirmala Seetharaman.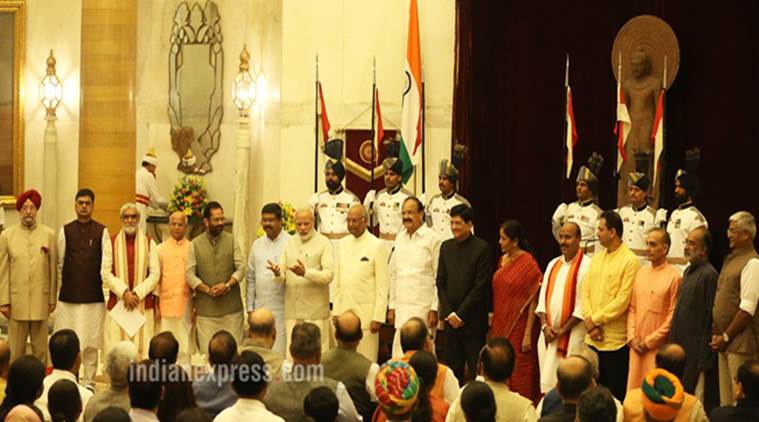 Did it reach its maximum limit?

After gaining this simple information, the very next question that comes in is, did it reach its maximum limit? 81 is the maximum limit while before the reshuffle the number of ministers was 73 and after the reshuffle, it remains 76. Therefore how did this event take place?
The place for the new faces was post the voluntary resignation of six Ministers namely-Kalraj Mishra (MoS MSME), Rajiv Pratap Rudy (MoS Independent Charge of Skill Development), Bandaru Dattatreya (Labour), Faggan Singh Kulaste (MoS Health), Sanjiv Balyan (MoS Water Resources) and Mahendra Nath Pandey (MoS HRD).
In addition to it was the resignation of Manohar Parikar and Venkaiah Naidu and the seat left vacant after the demise of Anil Madhav Dave.
Along with this, four ministers were promoted to the cabinet gaining important duties.
Why them?

The next step includes the question of why only these ministers were chosen from many ?
To answer this question we need to know the background of these new ministers. Interestingly one will find out that all of them have experience- they have political backgrounds. They all are experienced with either being in the civil services, have been the member of RSS or are seasoned parliamentarians who have won Lok Sabha elections.
It is quite clear that our PM is not waiting for any minister to learn the ropes.
What was agenda behind the reshuffle?

The next question is of why this event took place at all?
As per a government source, the idea behind it was Prime Minister's functioning according to the four P's that is "Passion, Proficiency, Professional and Political Acumen". Hence all the appointed ministers have certain experience which when combined aims at delivering Modi's vision of "NEW INDIA" by 2002.
Evidently many of us may think of it as a strategy for the upcoming elections. Whether it is, is not very clear. However it seem that less than 2 years to go for the next elections, Modi is leaving no leaf unturned to move towards it. This event is just a kick start to upcoming strategies for the 2019 election.
Did the reshuffle receive any backlashes?

Exactly not backlashes but this event was a BJP reshuffle excluding the NDA's satisfaction. It was BJP's affair in its entirety. JDU's Nitish kumar after this reshuffle remains unhappy due to the offer of one berth being given an independent charge.
Another thing that is predominant in this reshuffle is that it seemed a non-south affair. Modi's ministers from the south are almost negligible with the maximum from Karnataka which returned 17 MP's. Other than this the ministers from other states are single in numbers.
Conclusion

To make it easier for you to see the changes in the ministries we would take our leave with a key note of all the promoted, shifted, induced and demoted.
PROMOTED

Nirmala Seetharaman: JNU alumna is India's first woman full-time defence minister, and second ever to hold the defence portfolio after Indira Gandhi.
Piyush Goyal: promoted to handle railways.
Nitin Gadkari: Crucial charge of Ganga rejuvenation, will promote integrated water transport.
Narendra Tomar: Given panchayati raj in addition to rural development.
Dharmendra Pradhan: Elevated to Cabinet status with success of Ujjwala and Pahal, additional charge of skill development.
Rajyavardhan Rathore: Gets independent charge of sports, expected to inject dynamism in sports associations.
Santosh Gangwar: Independent charge of crucial labour ministry.
Smriti Irani: Retains Information-Broadcasting and textiles. Marks a smart comeback after being moved out of HRD. Important role in articulating government viewpoint.
Harsh Vardhan: Will retain environment, a boost for the Delhi leader who was in the shade after losing health portfolio. MoEF is crucial in project clearances.
SHIFTED

Suresh Prabhu: moves to commerce
Arjun Meghwal: MoS finance moves to parliamentary affairs, water resources, river development and Ganga rejuvenation
Induced

R K Singh: Ex-Union home secretary gets independent charge of power, renewable energy, expected to sustain reforms.
Hardeep Puri: Major task in housing and urban affairs to get municipal reforms and urban renewal moving.
K J Alphons: Ex-IAS officer will need imaginative policies to make India a safer and more welcoming tourist destination.
Shiv Pratap Shukla: As MoS finance, the Brahmin balances Yogi Adityanath, a Rajput, who was made UP CM.
Satya Pal Singh: Ex-Mumbai police commissioner is MoS HRD, water resources, river development & Ganga rejuvenation.
Ashwini Kumar Choubey: MoS in ministry of health and family welfare, Choubey is a Lok Sabha MP from Buxar, Bihar.
Virendra Kumar: MoS in the ministry of women and child development and MoS in the ministry of minority affairs, Virendra Kumar is a six-term Lok Sabha MP from Madhya Pradesh's Tekamgarh.
Anantkumar Hegde: MoS in the ministry of skill development and entrepreneurship, Hegde is a Lok Sabha MP from Karnataka's Uttara Kannada.
Gajendra Singh Shekhawat: MoS in the ministry of agriculture and farmers welfare, Shekhawat is a Lok Sabha MP from Rajasthan's Jodhpur.
DEMOTED

Vijay Goel: Will be MoS parliamentary affairs, statistics, program implementation.
Uma Bharati: Moves from water resources and Ganga rejuvenation to drinking water and sanitation.
SS Ahluwalia: Loses charge of parliamentary affairs.
Mahesh Sharma: Sheds tourism portfolio, retains only culture as independent charge. Also MoS forests, environment and climate change.