Have you ever been surfing the Google play store or the iOS app store to look around for something that may interest you. You may find one, download it, wasted your much precious time on it and the last regret it all. The problem is not that you downloaded it, actually, it is that you don't want to leave that cellphone which apparently is the source of all wrong in your life (go and ask your mother about it) and also want to utilize that time. Well, if you are one of these people you can now surf for these most interesting applications which not only retains that cellphone love but simultaneously be used to you.
Whether you are in college, school or even if you work, these applications enhance your talents and satisfy your desire to explore. So let's jump right in and know more about it.
DUOLINGO



Want to learn a new language but do not have time to go the institutes
Available for both iOS and Android this application serves the purpose thus making it one of the most interesting applications. It provides interesting ways in a program to learn more than 20 languages based on levels. Yep! You can learn Spanish, French, German, Italian, Russian, Portuguese, Turkish, Dutch, Irish, Danish, Swedish, Ukrainian, Esperanto, Polish, Greek, Hungarian, Norwegian, Hebrew, Welsh, English, Swahili, and Romanian.
This interesting application provides certain games and training methods that make you get hang of the new language in a fun way.
CALM
In this modern world, each one of us is suffering from some kind of stress and we resolve to certain ways to keep ourselves calm and composed. CALM, as the name suggests, is another one in this list with its innovative techniques to take us into our calm. They include various meditation and relaxation methods including sounds or patterns with its time ranging from as low as 2 minutes to 25 minutes per session to distress you.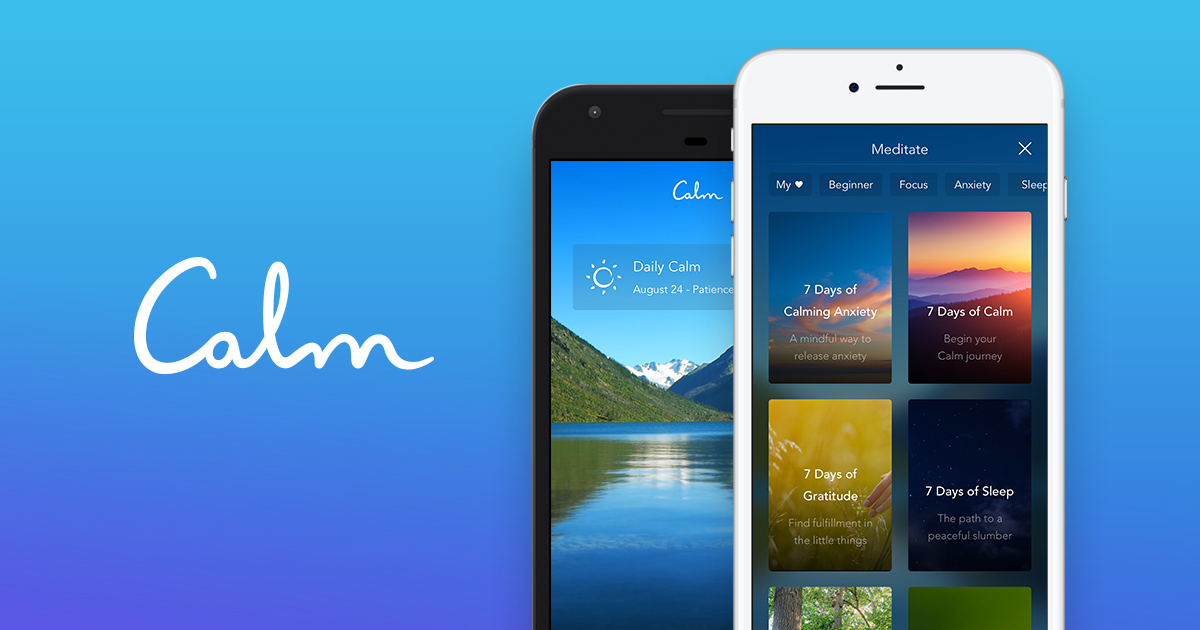 INSTRUCTABLES
An iOS application, it makes its way into the list of the most interesting applications with its ever-increasing inclination towards DIY or Does IT YOURSELF stuff. All of us love DIY. We all cherish handmade stuff more than the market ones. This application enhances the creativity that you store inside of you and directs it towards a successful end. It already has a site and an iOS application while its android one is under programming. so android people don't be sad you are soon going to strike this off the list of most interesting applications.
CAMSCANNER
If you are a college student read it carefully. This android application will save you from getting aback. It happens that you missed a lecture and you need to click pictures of that class. Corresponding to the paperless age, it allows you to click pictures of notes with much clarity. It scans the notes which auto enhances the result which is much clearer and sharp.
POMODORO TIMER
This iOS application uses a pomodro technique that is the breakdown of time into spans to increase the productivity. And so is the purpose of the application. It helps to manage and focus our energy to increase the productivity. This program allows setting a time in which a goal needs to be completed keeping in mind the intervals or breaks. But it's not free, it will cost you $1.99.
Android people a similar application which follows a similar pattern is Challenge timer.
STOP MOTION STUDIO
If you fancy yourself as an animation, this application is just for you. In this world of filters and emojis, it enables you to shoot individual frames, arrange and edit them almost instantly. You do not require hi-tech cameras or a computer, just this app and you enter the world of movies, animations, and GIF.
LUMINOSITY



Tired of surfing the online stores for puzzles that train your brain. Then you have got the solution LUMINOSITY. This becomes an interesting application as it provides you with n number of games designed by scientists to test your brain and train it. If you download it you will get the free version which is not the complete one. Hence, you need to subscribe by paying $11.99.
FOREST



If you are constantly attached to your phones, this application is just made for you. The idea behind this application is to reduce cell phone addiction. The first step after installing the application is to buy a tree and set a timer. If you do not use your phone for the set time the tree grows but if you do the tree dies. A fully grown tree earns you coins with which either you can buy a new kind of tree or donate for plantation programs.
MIXLR



The iOS application becomes a part of the list of most interesting applications as it takes out the radio jockey in you. Yes! You can host a radio show sitting at your home all the while broadcasting high-quality audio over 3G, 4G and Wi-Fi. If you are a radio jockey, then it reduces the cables to 0. Further, you can save all your broadcastings and also export them.
STUMBLEUPON



While I am free I usually go surfing the internet for something interesting and end up wasting my time. And I stumbled upon this interesting application where I could find innumerable intriguing topics that would interest me. Whether it be memes, tips, art or quotes, you can find everything here and save them for future.
Interesting know! These applications could make your life more interesting. You can find much more application that works similarly but these came out to be unique in itself. I am on to try them myself.
What about you?