Summer is just above the head and we don't know how to save and take care of our hair these days, We know hair plays very important role in adding a great beauty in an individual. With the daily hectic life and pollution around we barely get time to take care of ourselves and especially our hair. Just some attention apart from regular washing and being a bit careful for it would make our hair look great. Here are some basic steps and tips to follow about how we can save them from the sun and the heat around. Here's some daily care routine. Let's get started.
Few easy steps:
1 Choose the correct comb for the hair: The wide tooth comb is a good choice for untangling the hair. Combing in the wet hair should be avoided.
2 Hot oil massage is the best– Coconut oil, olive oil, avocado and almond oil are really good for hair care these days.
3 Apply some sunscreen– there are different shampoos with UV protection but they don't really work well. Apply a just small amount of sunscreen on your hair just in the running hand after applying to the body for the hair care.
4 Scarf– covering up head when you are out in sun is highly recommended, direct contact with sun will highly damage the hair and its growth.
5 Loose pony tales– loose hair styles will be easy and comfortable in this summer. Tight hairstyles will damage the hair and sometimes tend to even break.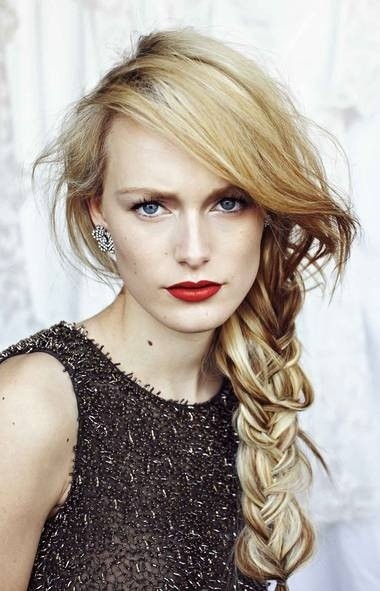 6 Hair wash should be less often– frequently washing hair will damage the scalp and reduce the natural oil.
7 Avoid heat on the hair– use of hair straightener and curls can damage our hair, keeping it natural is the best look.
8 Conditioner– Apple Cider vinegar mixed with water is good natural conditioner. Some coconut oil can be also used for shining hair. Multani Mitti is one of best hair conditioner for hair, it's all natural and keeps head and hair cool.
9 Coconut water– coconut water is best for hair growth and it's quality. It had all the nutrients which helps our hair to grow in the best way.
10 Dandruff free scalp – some home remedies are there to treat dandruff, aloe vera and lemon, onion juice and coconut oil are good to treat hair for dandruff.
11 Trimming regularly– This will help in hair growth. Hair generally have the tendency to get split ends and hair gets too dry which does not look good.
12 Diet– our diet should be rich in protein and iron. Iron-rich foods like leafy vegetables, fish, beans, pumpkin seeds, soybean and cereals. protein rich foods are milk, yoghurt, cheese and peas.